5 Tips on How to Take Brilliant Photographs of Your Dog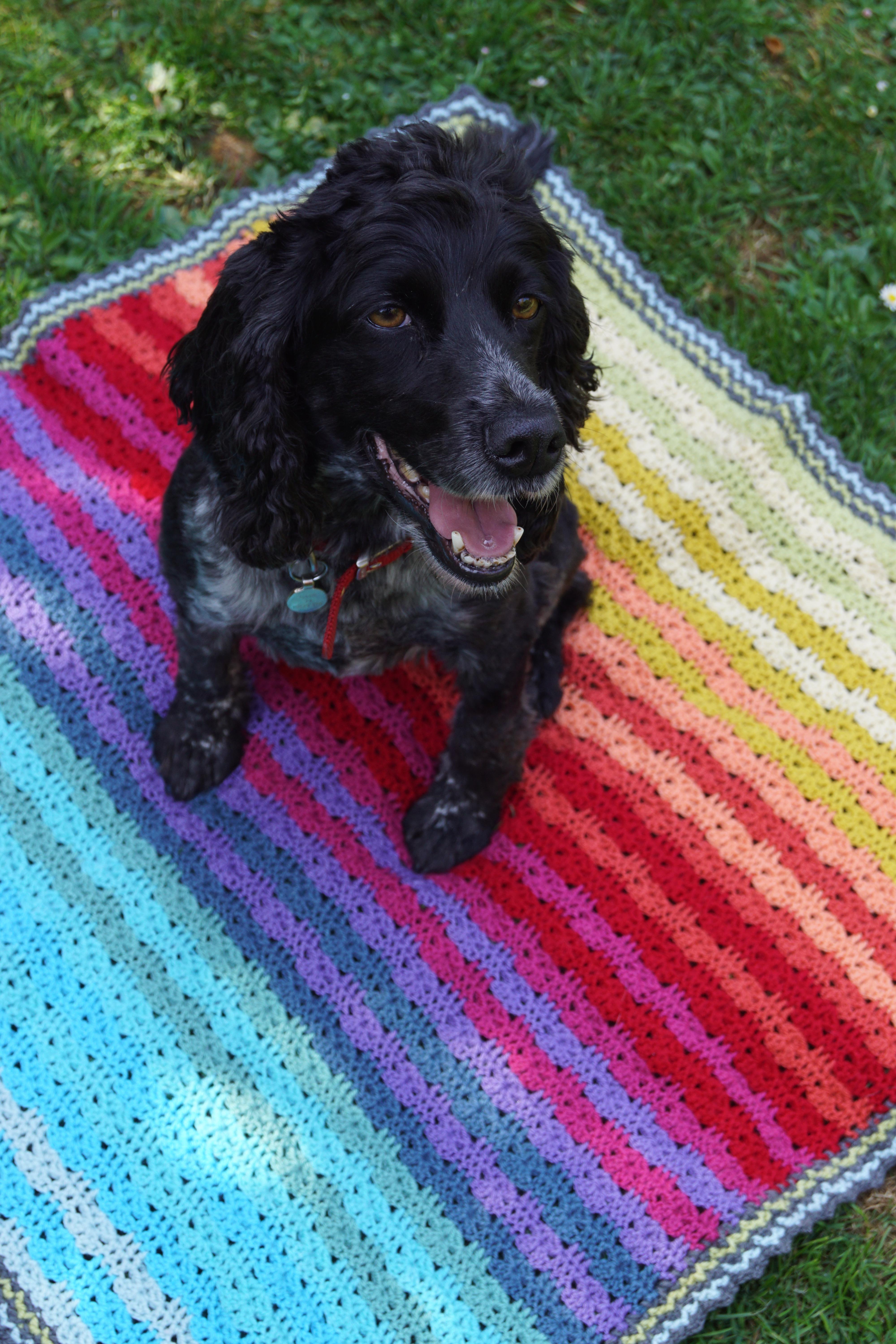 This gorgeous beast of a pup is Lola, my parent's 6-year-old Cocker Spaniel. She enjoys tennis balls, stealing socks and barking at pigeons... and now I sound like i'm writing an ad in the personals column!


My parents got Lola the week after I got married and moved to Germany, in order to fill the gaping
hole that I left in their lives. Honestly, they do constantly joke that Lola was my replacement.
Anyway, we have now been in lockdown in the UK for nearly 7 weeks. The sun is shining in the south of England, but unfortunately, for us photography-oriented people, the most we can take photographs of is our gardens or if you're very lucky, some pretty spring flowers and plants that you come across on your daily walk. I know that I am very VERY lucky that I live just a few minutes walk from the beach. I'll be sharing some tips and tricks of what you can practice your photography skills on in a blog post that's coming soon, but for now, let's focus on how to get great photos without leaving the comforts of your own garden. Different rules apply if you don't have a garden and we'll cover those another time, but for now, let's talk about taking photos of your pets in your own garden.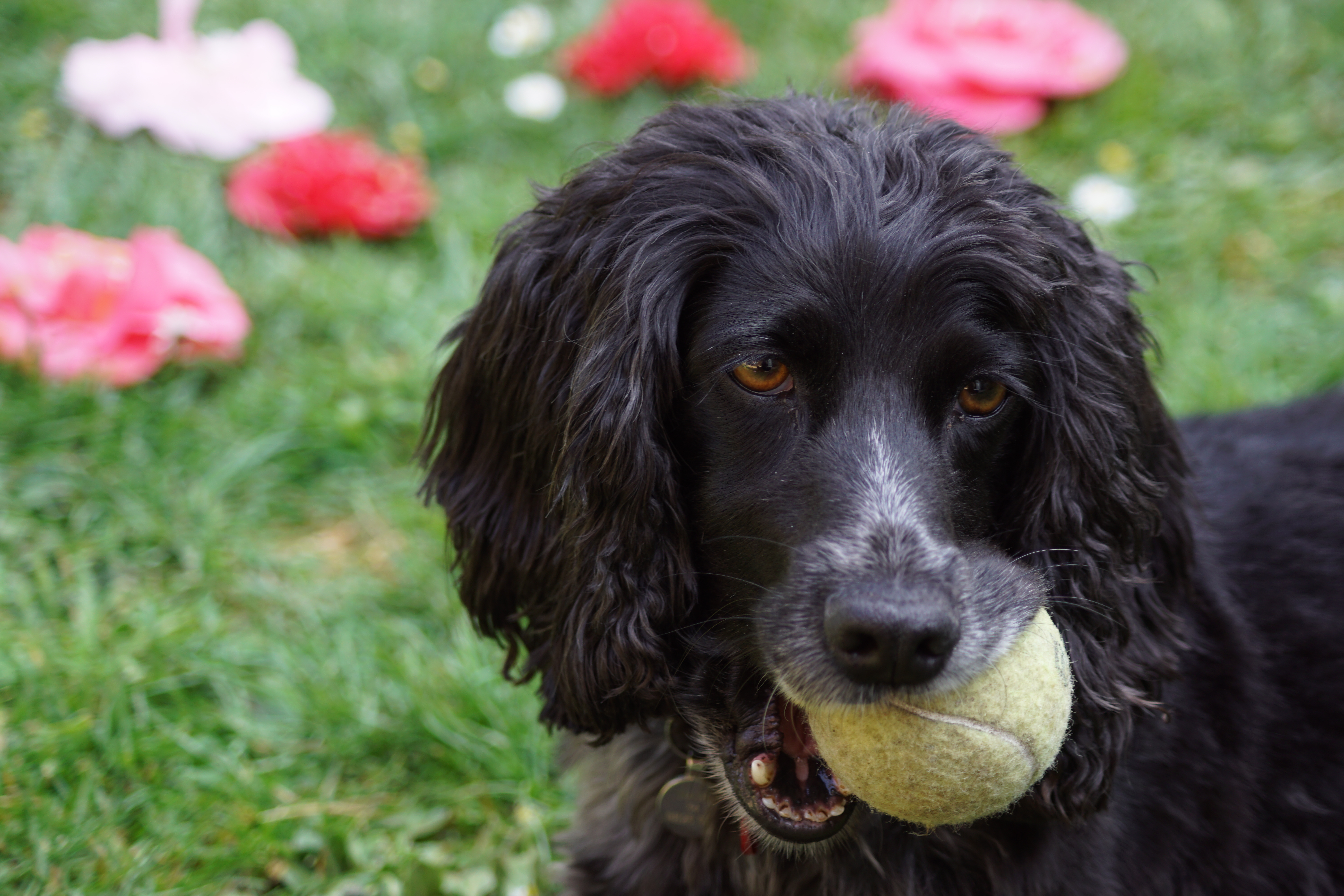 Tip 1: Find The Right Light

Lunch time is definitely not the right time to be taking photos... of anything. The light is harsh and it becomes very difficult to see details, especially if you have a black dog like Lola. You have two good choices; sunrise or sunset, or more specifically 'golden hour' - the hour after sunrise and the hour before sunset. This is when the light turns golden and makes everything look flattering and dreamy and soft. The perfect time to take photos.

Since you probably don't want to get up at sunrise, i'd go for sunset 'golden hour', just don't forget that this will vary in time depending on the time of year, and the direction your garden faces. In my parents' garden it's about 4pm at the moment, before the sun goes behind the house and the garden is covered in shade. If I were to take photos in the front garden, it would be more like 5 or 6pm.

Tip 2: Focus on The Eyes

If the eyes of your subject are in focus, most people looking at a photograph won't see much else. Your eye is instantly drawn to whichever part of the photograph is in focus and you want that to be your beautiful pup's eyes (unless your going for a cute up-close nose shot).

If you have a fancy camera, then you can turn it off of auto settings and you'll be able to move the focus point around (it's those green squares that pop up when you half hold down the button). If you have a normal digital camera then it may take a few attempts and a bit of moving around before you get your focus points in the right place, but you should be able to eventually. If you're on a smart phone, then you can tap the screen wherever you want the focus point to be.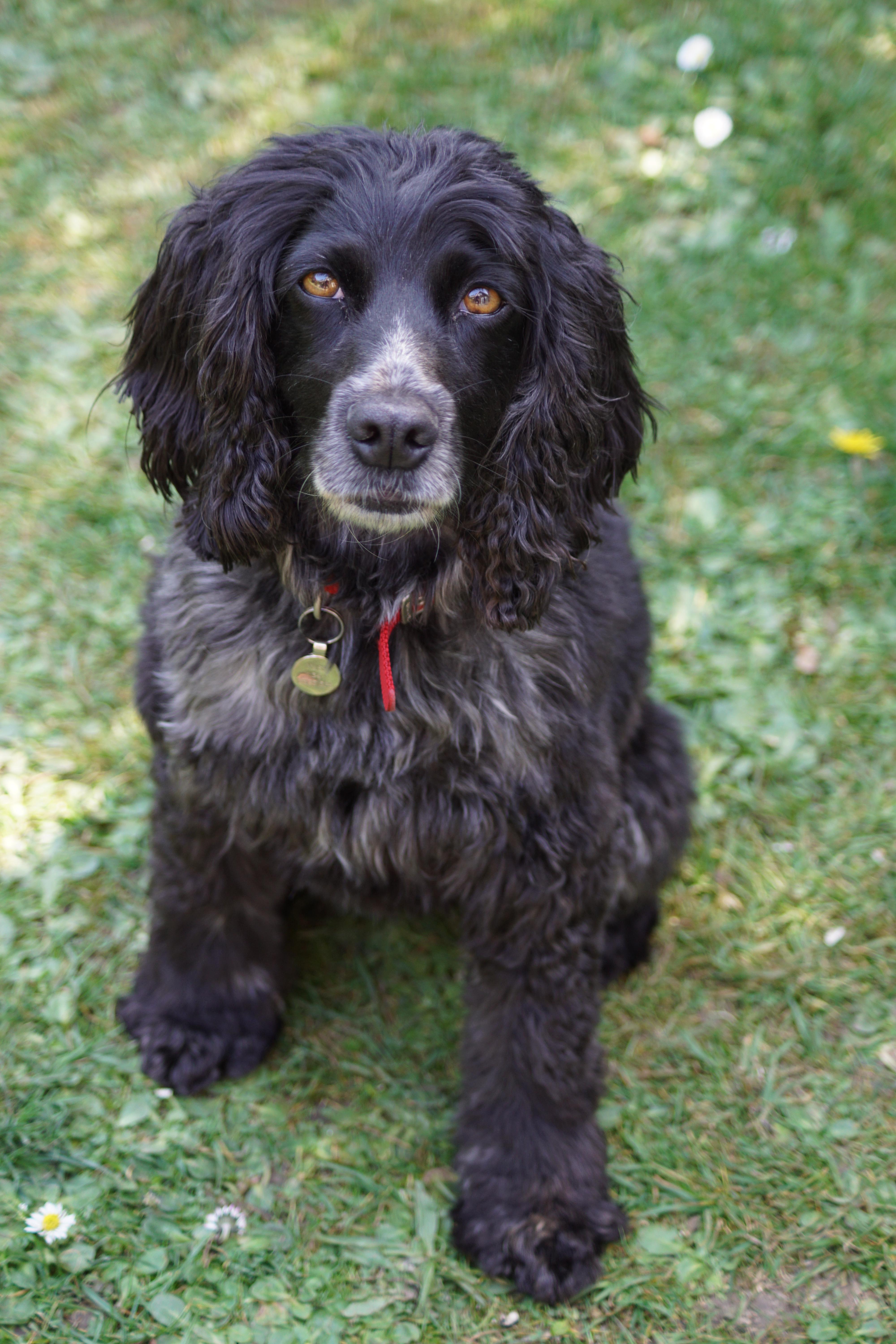 Tip 3: Bring Props

Lola is very much like my cats - whenever you lay something out on the ground, she instantly comes over to investigate it. This proves to be very useful when shooting portraits. A tennis ball or a favourite toy will always go down well too.

Even more useful is an assistant (in the case of Lola it was my Dad), who can wave their arms around behind your head in order to get the pooch looking in the right direction.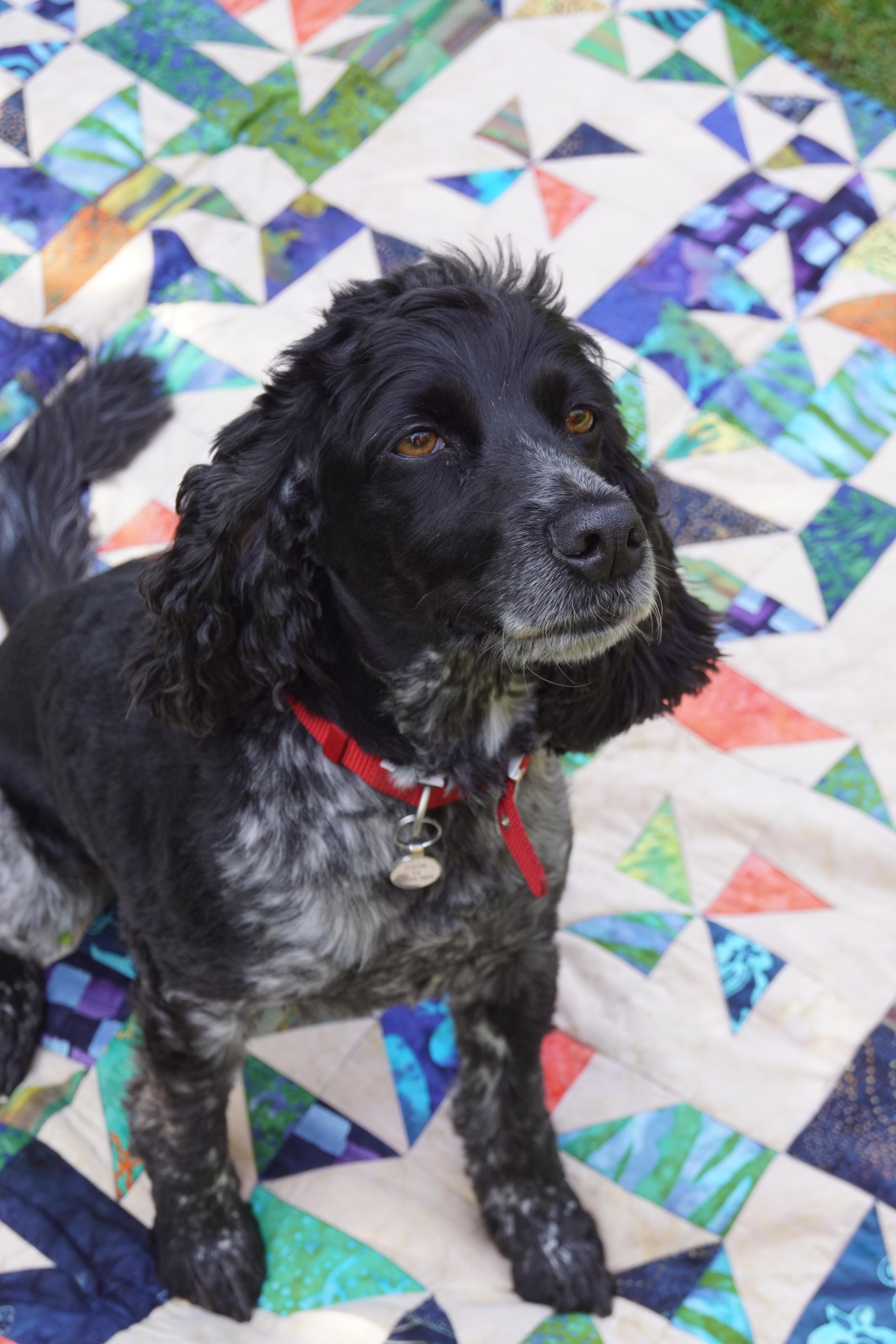 Tip 4: Have Plenty of Time

Something we all have quite a lot of at the moment due to the lockdown. What better time then to take some snaps of your pooch for the family album! Just make sure you have plenty of time to dedicate to your pup's photo session. Dogs, like people, can get bored of having their photo taken pretty quickly. Here again come those ever useful tennis balls - take a few snaps, then have a throw of the tennis ball, take a few more, then have a belly rub or reward your dog with a treat. Take things slowly, a few photos at a time and you'll end up with some lovely relaxed looking photographs.
Tip 5: Don't Be Afraid To Give Up

This may seem like a strange one, but it actually ties in with tip 4. Man's (and woman's) best friend doesn't have endless patience. If your dog seems like they have had enough of being photographed, then stop and try again another time. Sometimes, pets just don't want to work to your schedule, and THAT'S OK! You can do your photo shoot over a couple of evenings and it will be like a mini project, giving you something to do during these difficult times of lockdown!


Stay safe everyone and enjoy some special time with your pooch!