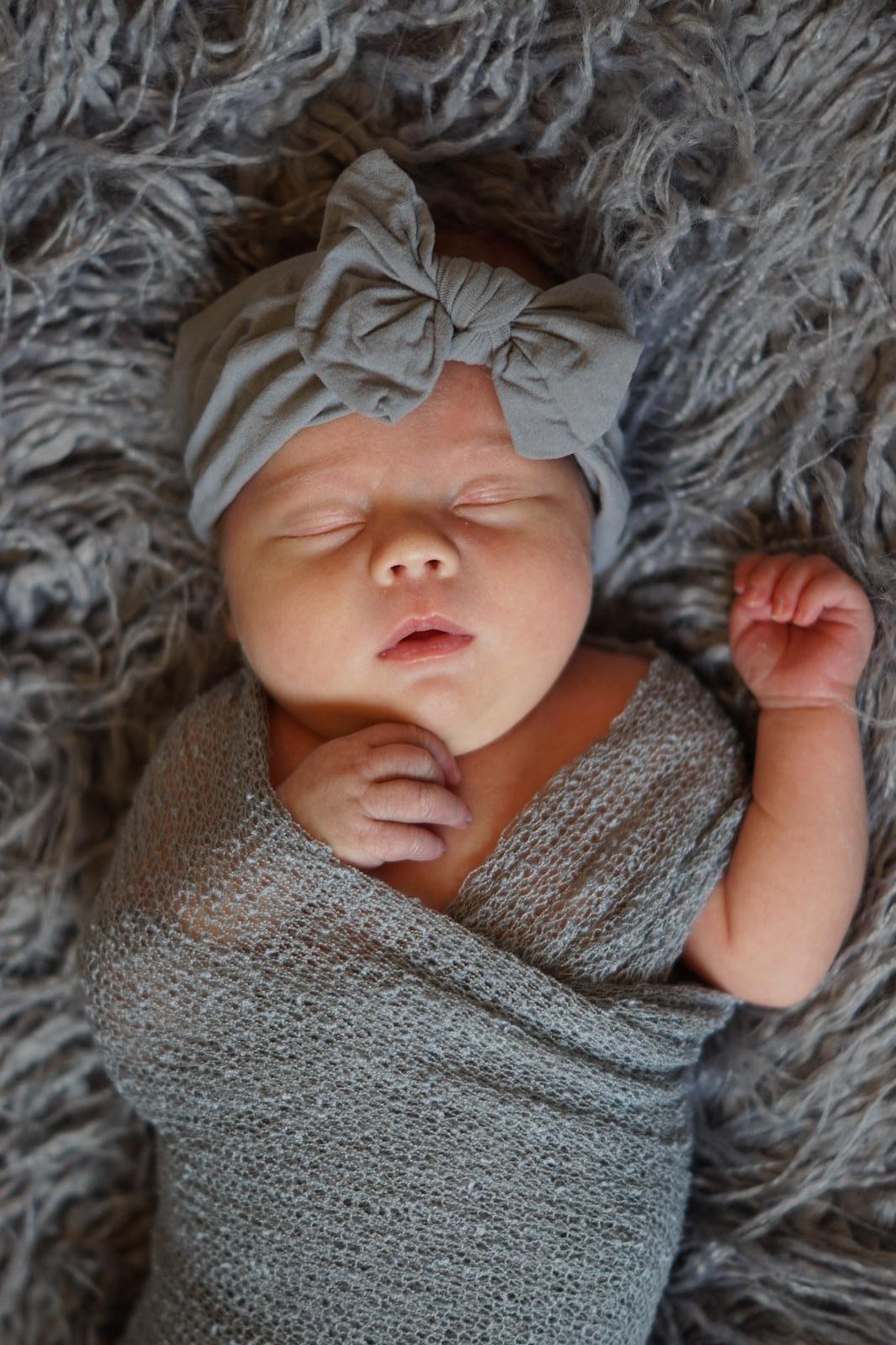 I take one photo of Amber every Thursday. Well, actually I take about 50 photos every Thursday, then chose the best 4 or 5 to send to family and friends and to add to the photo album I am making for Amber to document her first year with us.
Top Tip: Don't expect to take one or two photos and have them be perfect. I take a stupid amount of photos in order to get one or two 'perfect' ones. Keep clicking and eventually you'll get the shot you want.
I chose a different outfit for every photo and I try to put her on a different 'background' too. My backgrounds tend to be crochet blankets or patchwork quits that I have made over the years. I think it's a nice way to combine the things I love; Amber, Photography, Crochet. In that order! Although, the cats are in there somewhere. And so is Matt. Can't forget about him!
Top Tip: Try to keep the photo background 'clean'. By that, I mean either one colour, or one pattern. There are no messy piles of clothes or nappies in any of these photos. They are all taken on the floor to avoid tables, chairs, tvs, dirty plates, etc cluttering up the image. You don't have time to do the washing up when you have a newborn, but you don't have to document it in your photos!
I've been thinking about our first 6 months with Amber in our lives. It's been a whirlwind. It's gone ridiculously quick. It's been a steep learning curve. It's been difficult. It's been wonderful. It's been exhausting. It's been hilarious.
There are 7 photos on this blog post. One for each month Amber has been in our lives. They tell the story of her growth and the development of her personality to perfection. They start with the baby photoshoot I did when she was just a few days old. She slept through the whole thing. Sleep, eat, poop, repeat. That pretty much sums up her first few weeks.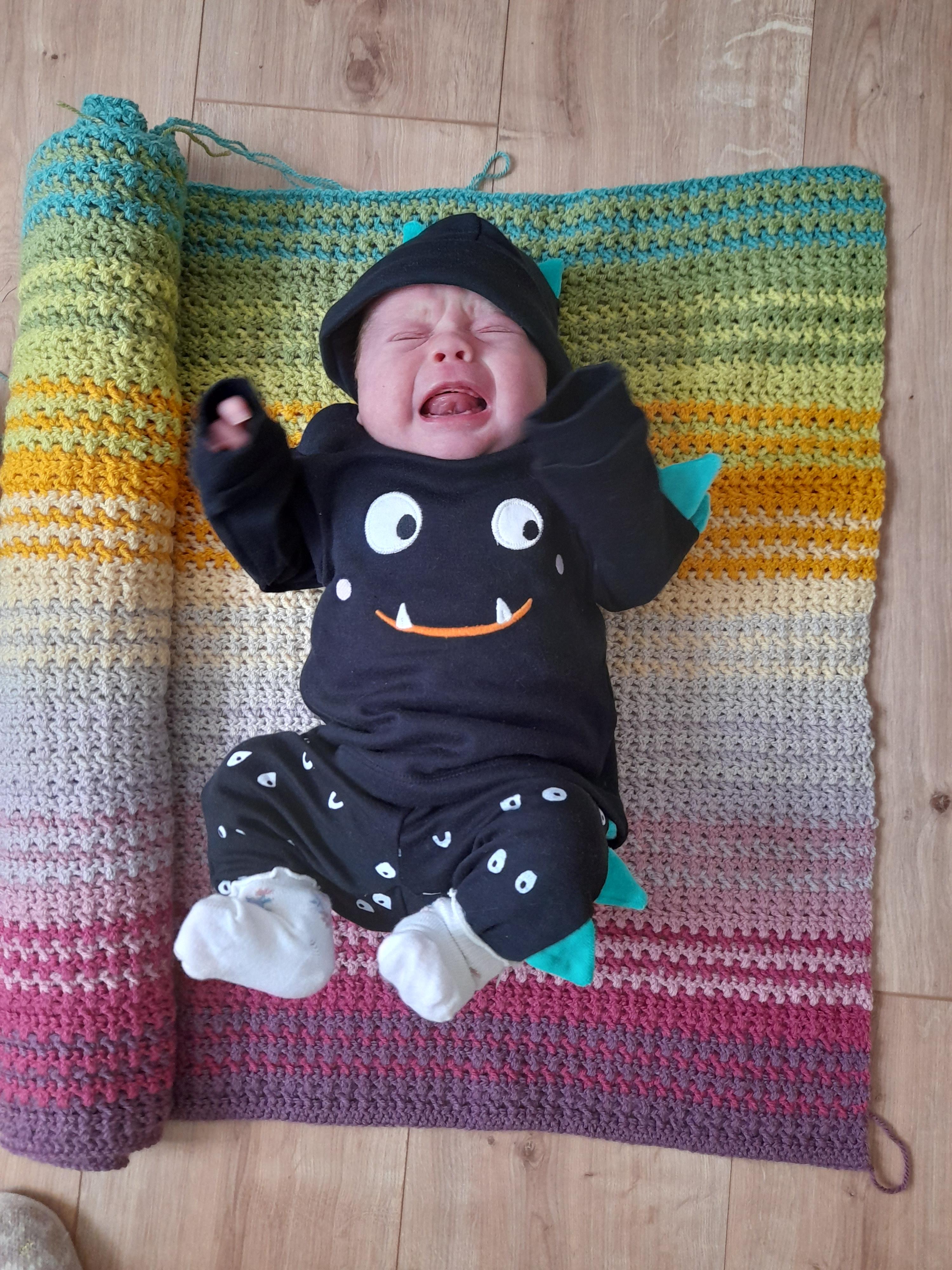 In February, she is pictured in her monster outfit, and screaming her head off. Yep, that pretty much sums up month one.
Top Tip: Baby photos don't have to be perfect, smiley and happy. Try to capture their personality, and that means not just the happy moments. They will look back on the photos in years to come, and laugh when you tell them that they were screaming because their nappy had a tiny bit of wee in it!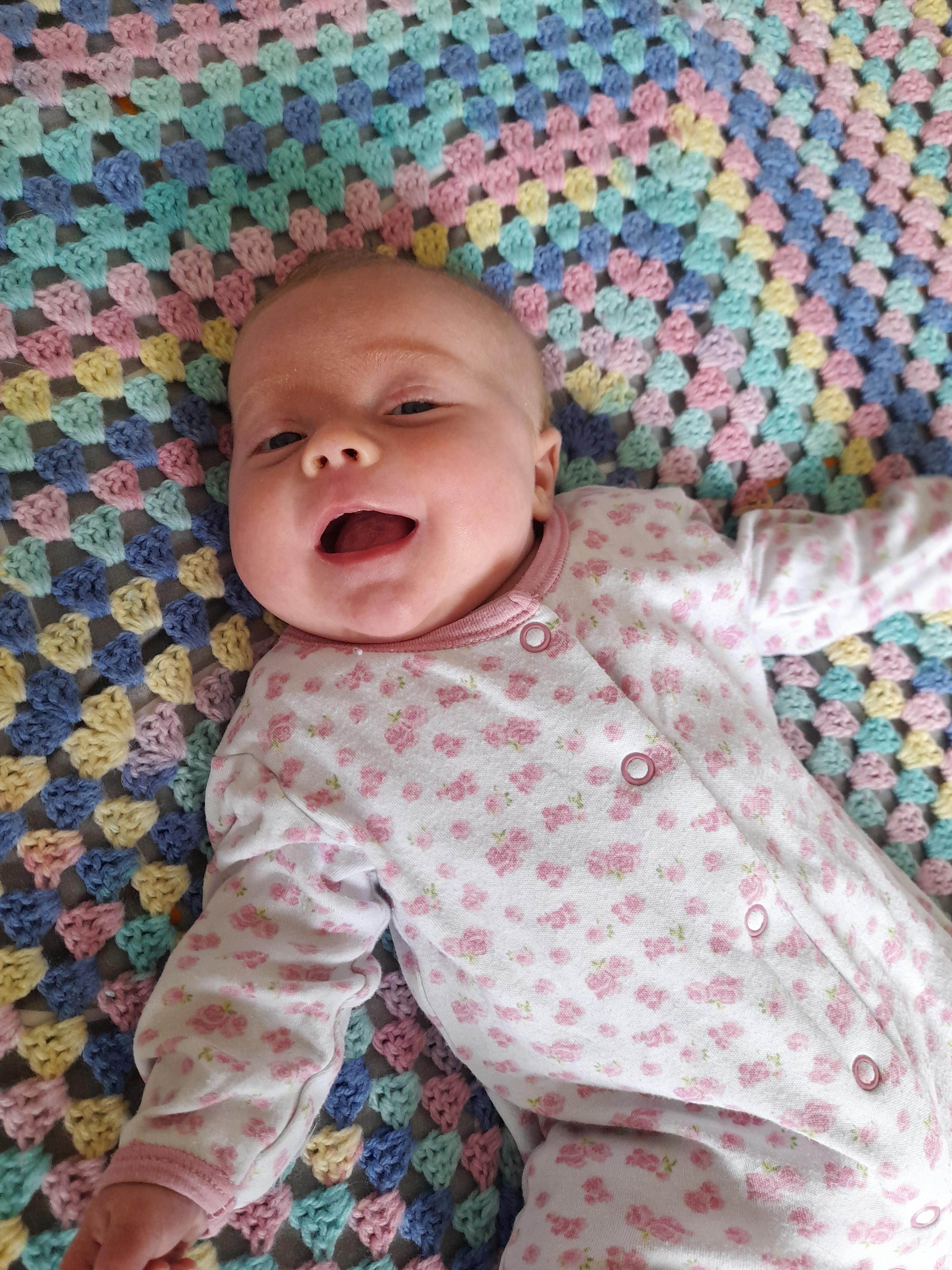 In March, Amber had started to smile. She's a very happy baby (we're so lucky!) and grins at us with her gorgeous gummy smile constantly. The photo of her at three months was taken the morning before her 12 week vaccinations. She definitely didn't look that happy after the jabs!

Top Tip: Chose the time of day when your baby is at their most happy and chilled to take your photos. For Amber, that is first thing in the morning, after a nappy change, but before food. If I tried taking photos after 9am, the results wouldn't be nearly so cute and smiley!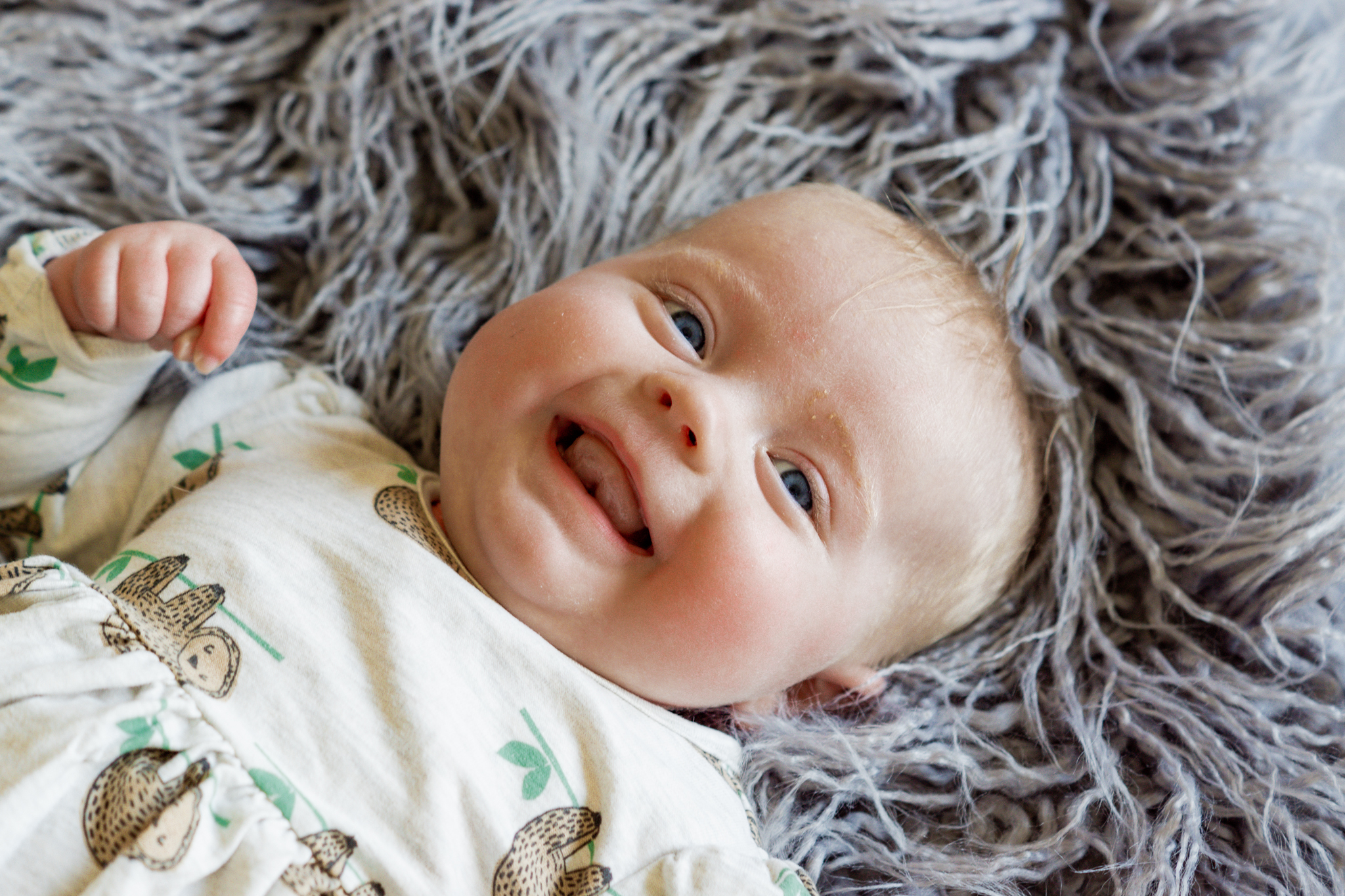 In April, Amber had discovered how to stick out her tongue. She is pictured in my favourite sloth dress and has her tongue poking out. I love the photo so much, because it shows her personality developing so much! Her eyes also settled this month to their gorgeous deep blue.

Top Tip: Capture your baby being silly and showing their cheeky side. These photos are so much cuter than just a smile!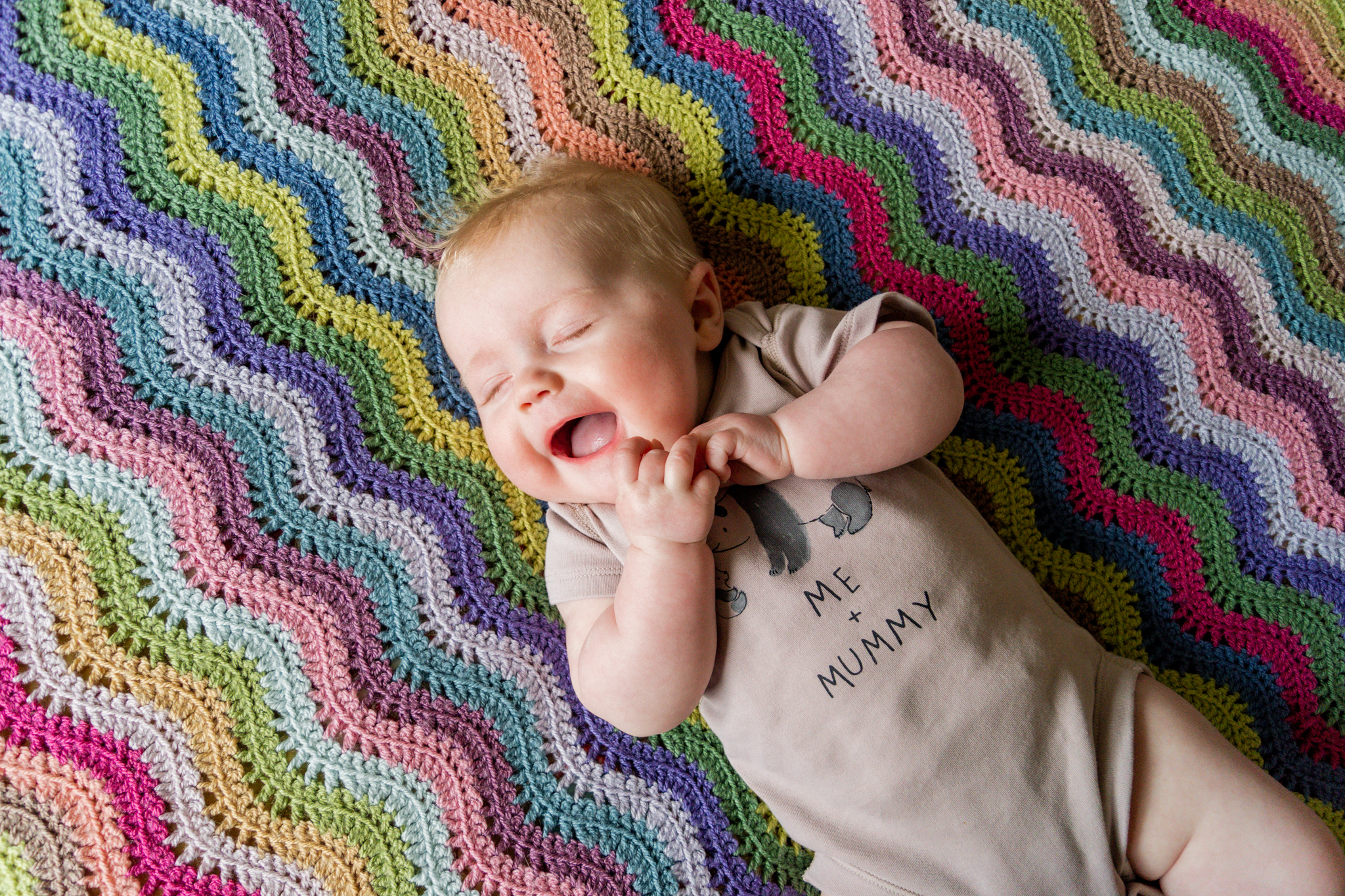 In May, Amber was properly laughing. This photo is a bit blurry because when Amber laughs she does a little wiggle dance. The blur reminds me of this, so I love this photo even more than if it was perfectly clear, because it reminds me of her happy wiggle dance!

Top Tip: Don't discard photos just because they have a bit of blur. Blur means movement and can add a huge amount of character and charm to a photo.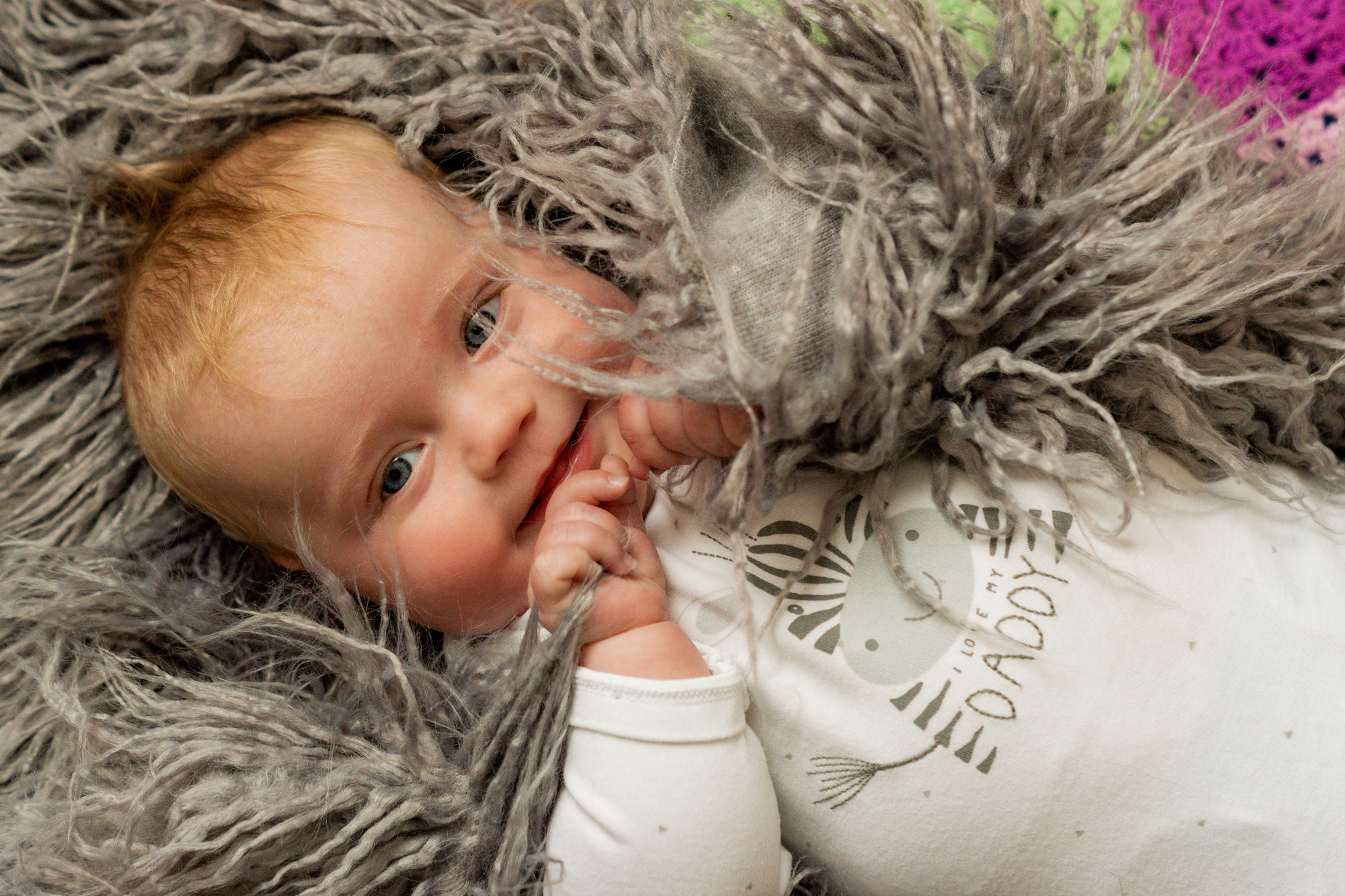 In June, Amber started doing this cute little flirty smile whenever she looked at her Daddy. She'd go all coy, and hide her face when she smiled. She still does her happy wiggle laugh!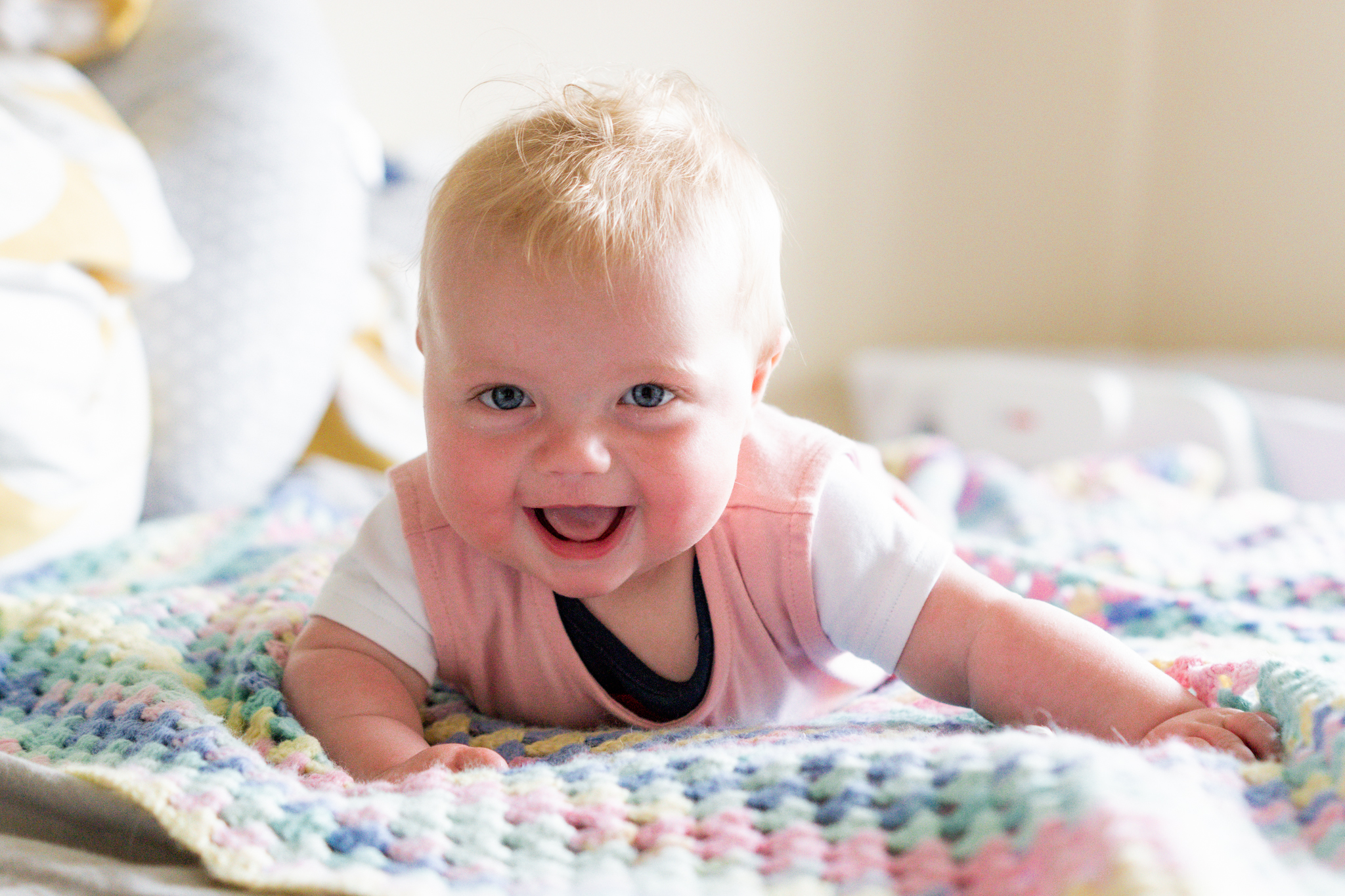 And here we are in July. 6 months old. Eating (and loving) pea puree. Sleeping in her own bedroom (*sob*). Rolling over CONSTANTLY and getting stuck on her front. Interacting with toys and stroking the cats. Happy.

That's all we can ask for our babies isn't it!