6 tips on how to take amazing Newborn Portraits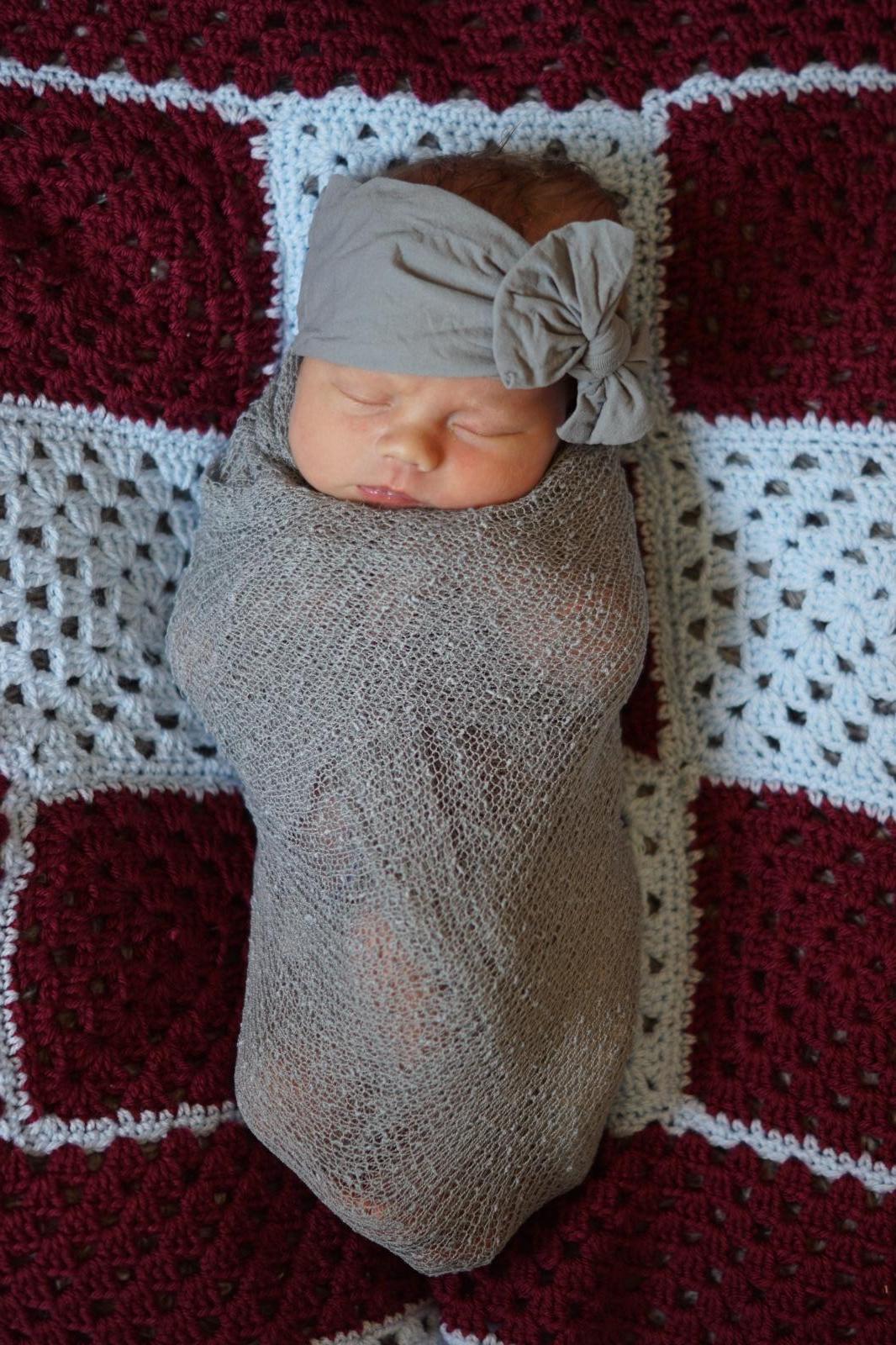 Newborn portraits. Definitely not my usual thing, but I made an exception since this time the photos are of my own baby!
Our beautiful daughter, Amber Mary, was born in January this year. My entire pregnancy experience was during lockdown, so it made things a little stressful to say the least. My husband wasn't allowed into any of the baby scans, we had to wear masks for every meeting with the midwife and we had to do Covid tests while in labour!

This also meant that photographers weren't able to work very much. The world of portrait and especially wedding photography has taken a huge hit during the pandemic. We must keep our fingers and toes and everything else crossed that life starts to go back to normal soon. I'm really hoping that the weddings I am photographing this summer are OK to take place. I do feel sorry for all the couples last year who had to postpone their big days. It does, of course mean that there are lots and lots of weddings happening this summer, and that photographers are in high demand, which is great news for the industry.
Anyway, what with Amber being born during a national lockdown, it meant that the lovely newborn
photos I had been imagining, taken by someone who knows about babies, were not going to
happen. If I wanted newborn photos, then I was going to have to do them myself. What a terrifying thought!
Actually, taking the photos myself, with my husband helping to arrange our sleeping bambino, wasn't nearly as traumatic as I thought it was going to be. It helped A LOT that I have a very chilled out baby. She's very happy and doesn't cry unless she is hungry or needs a nappy change - all points in favour of getting some good shots.
So, here are a few tips for you, if you can't get a newborn photographer because they are so booked up, or if you are a more budget conscious new parent who would still love gorgeous photos of their little 'un.
Tip 1: Photograph in short sessions.
If you're taking photos in your own home, then you don't need to worry about how long you are paying a photographer for, or panic about your baby being in a good mood during your allotted time with a professional. I took my photos of Amber across a couple of days, in 10 minute slots at a time.
Tip 2: Take photos just after a feed and nappy change, when baby is sleepy.
Newborns are sleepy quite a lot of the time, so you shouldn't have too much trouble getting a sleepy baby.
Tip 3: Take photos when YOU are feeling good.
Don't stress about the baby being in a perfect mood to be photographed. You have to be feeling well/awake enough to be enthusiastic about taking the photos. If you are too tired or grumpy, then your baby will be too and you'll just end up with screaming baby photos.
Tip 4: Take the photos within 3 weeks of the birth.
Your baby will stay tiny, cute and sleepy for a good few weeks after their birth, so you have about a 3 week window for getting yourself and your baby in a good mood at the same time. After 3 weeks, your baby will start to stretch out and uncurl a bit more, so if you want those super cute, legs-tucked-up, jelly-bean style photos, try to get them within the first 3 weeks of your baby's life.
Tip 4: Accessorize
I bought a 'Baby photography kit' on Amazon for about 20 pounds. My kit included a fluffy rug, cloth to wrap the baby up in and a little hairband to match. I bought mine in the colour grey, because we didn't know the gender of Amber until she was born. You can buy the kits in all different of colours. I especially liked the little hairband touch, since baby girls can look a little boy-ish if they are born without any hair! The hairband adds a cute girly touch to the photos.
Tip 5: Set up
Try to find an area that is not in direct sunlight, as this will give you shadows that are tricky to hide. For my set up, I used my banana shaped pregnancy pillow, which can be tied into a pear shape. It came with a little pillow that fits into the hole in the middle, to be used as a soft baby reclining seat. I simply laid the fluffy blanket on top and put Amber down in the middle.
Tip 6: Taking the photos
Try to position yourself so that the camera is directly over the baby's tummy if you are photographing from above, that way their body and head will be in proportion with each other. For side on shots, take the photos from closer to the baby's head, looking back down their body. This is a more flattering angle than photos from the feet looking up.
Disclaimer: Some of these photos are taken on my lovely DSLR camera that I use for weddings, but some of them are taken on my husbands iphone. I'm not going to tell you which are which, just know that you can get great photos of your baby no matter what type of camera you have!
Best of luck, and have fun!