Barton on Sea Beach Couples Photo Shoot, Hampshire, UK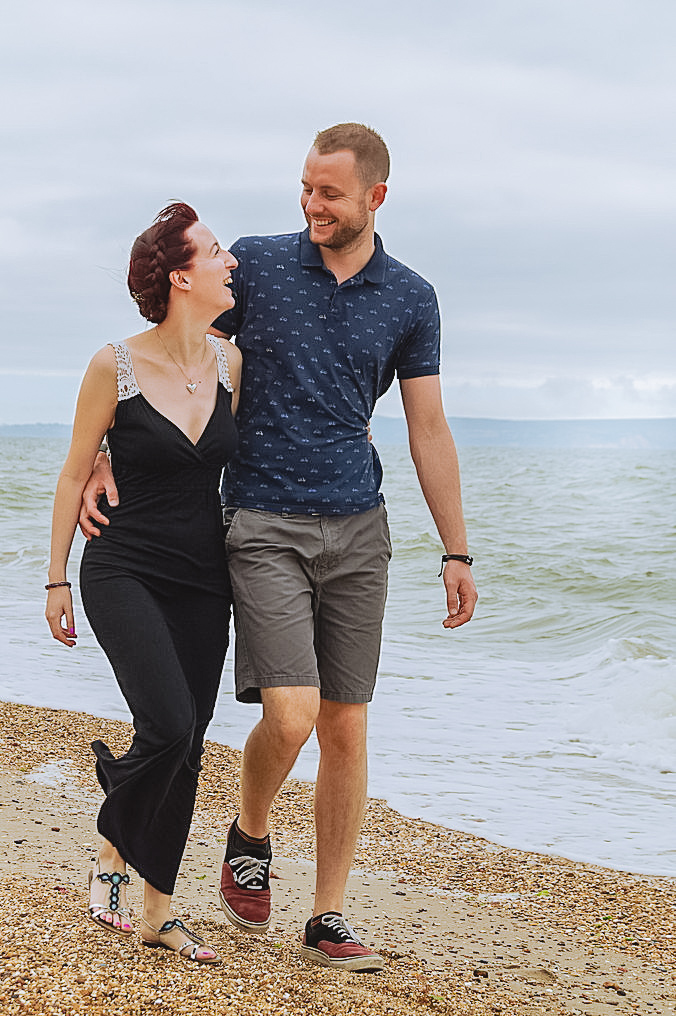 I truly adore all of the couples and families that I get to photograph, but there is something extra special about taking photos of family members. This is my brother, Sam and his girlfriend, Amy. They have been together now for more than 10 years, and it made me so happy to photograph them looking relaxed and in love on the beautiful Barton on Sea beach, where our parents live. We grew up in London, but I will always consider Barton on Sea as home, even before our parents moved there. This is where we used to holiday every summer in our caravan as kids, and so it will always hold a special place in my heart.
My brother and I grew up very close, especially in our teen years, when we merged our groups of friends and all used to go out to clubs together. Sam and Amy got together just a few weeks before Matt and I did, so I guess you could say we 'grew up' at the same time. Sam stayed in England to buy a house and I went off to travel the world, but we'll still always have that special brother-sister connection that is so special to me.
On this rather overcast day on Barton beach, and like most couples not used to being in front of the camera, Sam and Amy started out a bit nervous and shy, but it didn't take long for their natural smiley personalities to come out and fill the beach with the sound of laughter.
Let me know when you're up for another photo shoot. You two are so cute, I could take a million photos!