Japanese Gardens Dusseldorf Engagement Shoot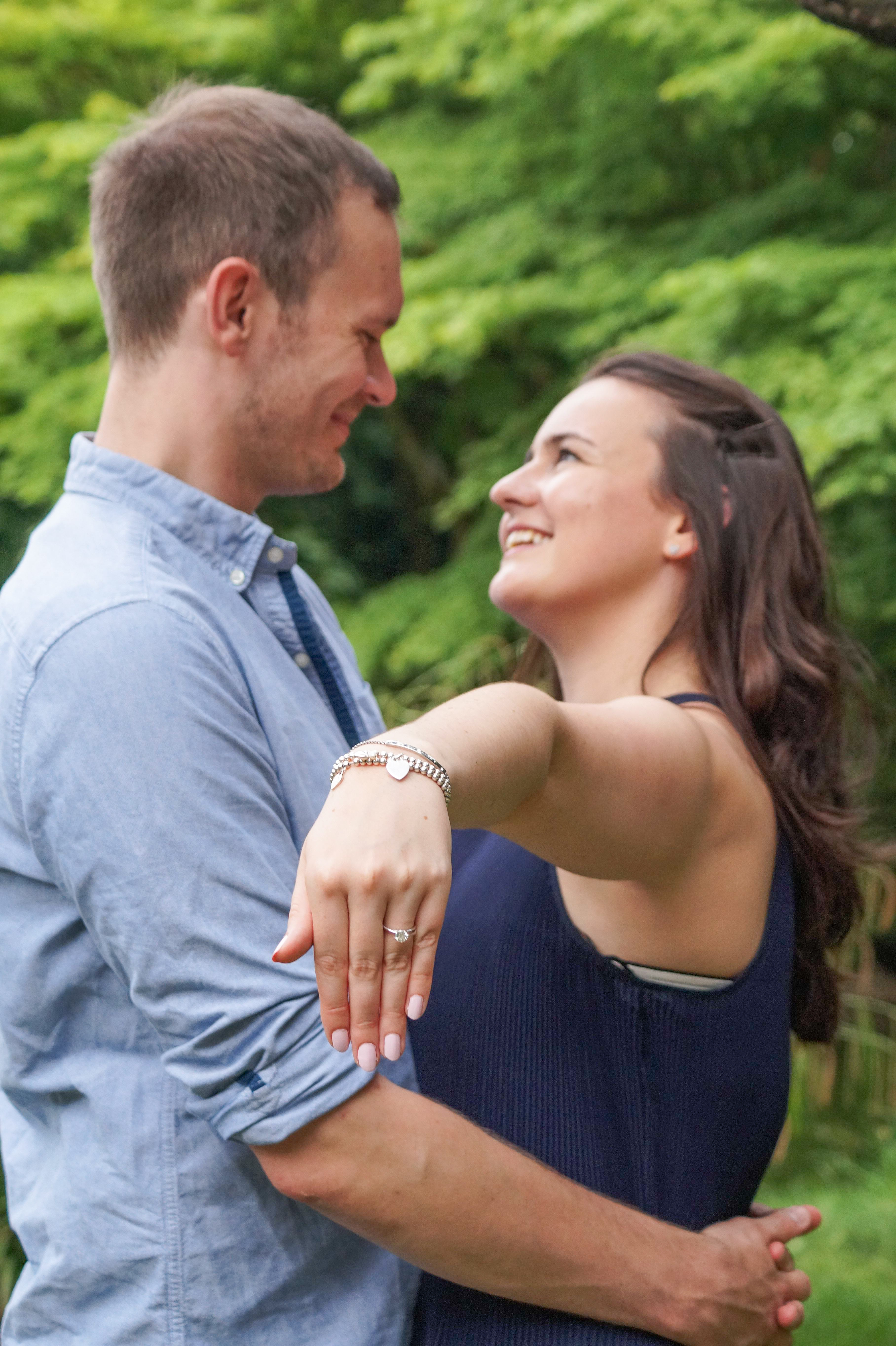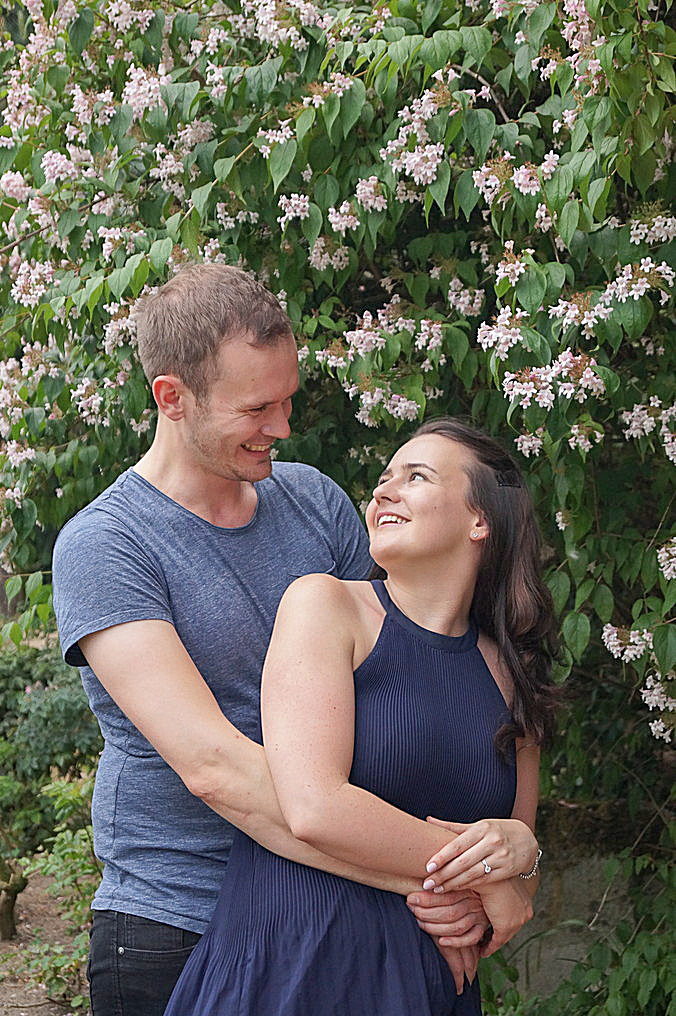 Laughter. There was so much laughter on this shoot. Engagement sessions are one of my favourite things to photograph because the couple is, Just. So. Happy. They've just declared their love for one another and they want to shout it from the rooftops. There's none of the pressures or stresses of a wedding taking over yet. Just happiness. Wanting to be close to each other. Wanting to live and laugh with each other. It's a beautiful thing. I remember feeling it myself when I got engaged. If you're one of the lucky ones, the feeling stays there for the rest of your life.
That was one of the first things that struck me on this shoot with Laura and Richard; they were so happy. There was so much laughter. Some of it started out as awkward laughter, being in front of a camera, but it didn't take long before it became real laughter.
A fake laugh is a great way to make a real laugh. People laughing makes wonderful photos. They look relaxed and not at all like they have camera-fright! So there's a top tip for getting people to relax in front of a camera. It works in almost any situation and it certainly worked well in the beautiful Japanese Gardens in Dusseldorf.