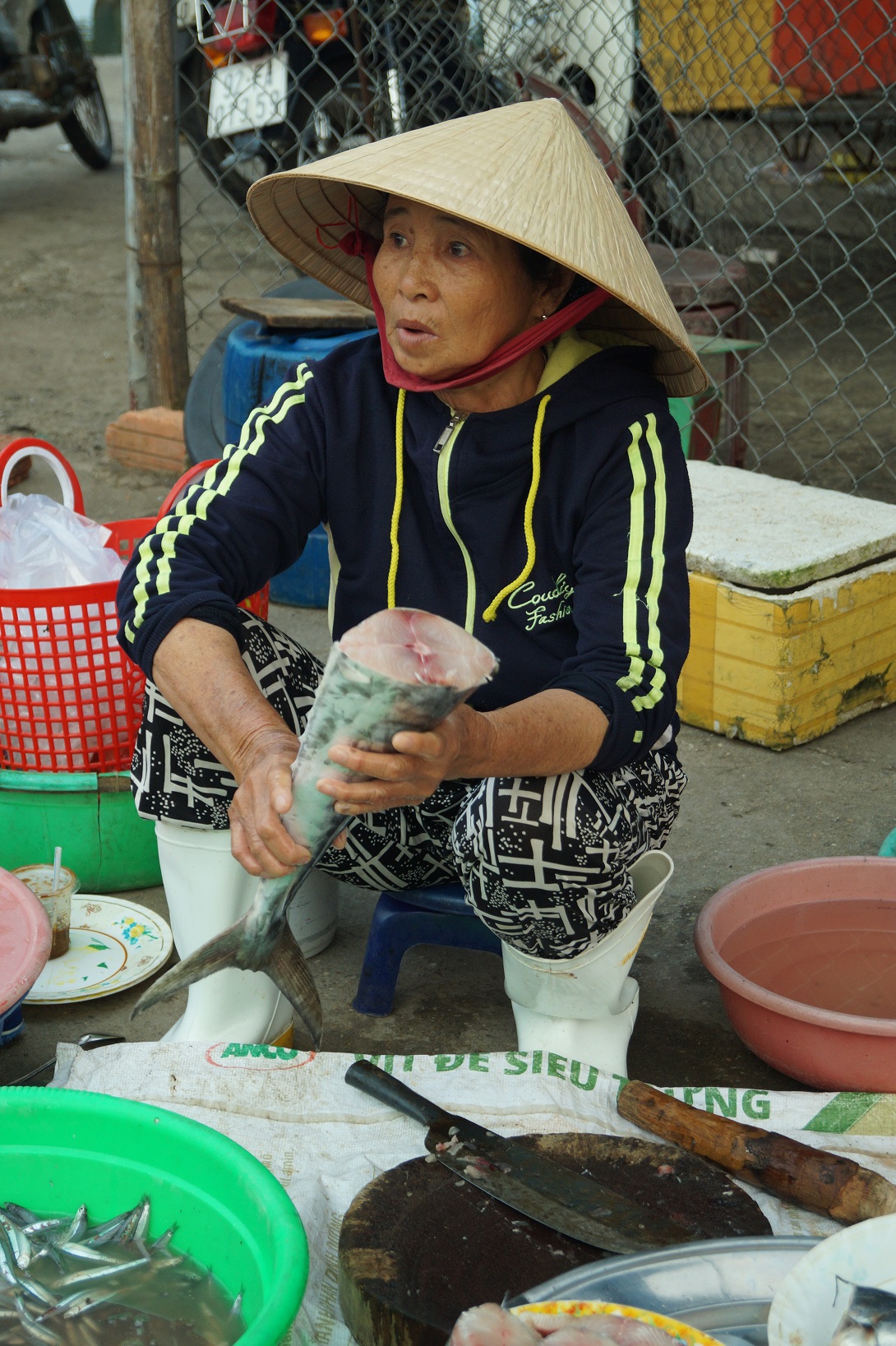 Vietnam. One of my favourite places in the world, and it has been for 10 years. My love of this wonderful country started in December of 2008 when the TV show Top Gear did a Christmas special, set in Vietnam. The hosts, Jeremy, James and Richard had to buy motorbikes in Ho Chi Minh City in the south of Vietnam, and bike all the way to Ha Long Bay in the north of Vietnam in just 10 days. The hosts found the country absolutely wonderful, and thus my love affair with this fabulous country began. At the time that the Christmas Special showed on TV, I had been dating (my now husband) Matt for 3 days. We were in our final year of University. I spoke to him the night the show aired and said this time next year, i'm going to be in Vietnam. Are you coming with me?
And he did. Exactly a year and 2 weeks later, we were off to Vietnam for 6 weeks, via Bangkok and Kuala Lumpar. At the time, I had a tiny, sparkly, blue Lumix point-and-shoot camera, and i'm pretty sure I didn't even know what a DSLR camera was! But that didn't stop me from taking thousands of photos, and from falling head over heels in love with the man I was with, and the country we were in. It was our first time in Asia, and Matt's first time outside Europe. It was a real adventure.
9 years later, Matt and I are married. We've lived in Germany. We now live in China. Our trip to Vietnam certainly inspired our adventurous lifestyle. In February, we went back to Vietnam.
We were really nervous! What if it had changed too much? What if we didn't like it any more? What if our memories of the country have been romanticized over time?
Well, the country has certainly changed. It's a lot more high rise than it used to be, and there are now lots of cars, when there used to be just bikes, bikes, bikes everywhere. The two big cities, Ho Chi Minh City and Hanoi are much the same. We remembered so much, and the nostalgia rating was seriously high. So much so that we even went into a KFC in Hanoi that we had been in 9 years before, just to see if it was still playing Abba's Happy New Year for the Lunar New Year celebrations (it was!).
It was so much fun doing the trip with money in our pockets, compared to the poor, 21 year old, backpacker, hostel, cheapskates we were last time. IT meant that we could enjoy experiences like the Caravelle hotel's rooftop bar overlooking Ho Chi Minh City. A must-do if you're in the south. War reporters used to go to the same spot on the roof to watch the fighting during the Vietnam war! 9 years ago, the cost of one drink would have fed me for 2 days!
Our main destination this time around was Hoi An. It was our favourite place last time and there were high expectations for this trip. It's changed a lot. It used to be pretty much a fishing village with a few restaurants with lanterns. Now, it's a thriving beach resort with bars and restaurants galore, and so many lanterns, it's lit up like a Christmas tree. While parts of Hoi An are a bit like the Ibiza of Asia now, other parts retain their unique charm.
One morning, we got up at sunrise and set off for a fishing village nearby. We watched the sun rise as tiny fishing boats came back to shore with their night's catch. The market was already in full swing by the time the sun had fully risen. Locals were buying fresh fish straight from the fishing boats. It was chaotic and colourful and wonderful. Everyone just got on with their day and ignored us, so I was able to capture some wonderful everyday life portraits.
I love taking photos of people. Normally, my photos are pre arranged photoshoots of families, couples or weddings. But, I also love taking photos of interesting people on my travels. Candid shots or shots of people just glancing at me. I love their reactions to being photographed. Some are shy, some demand money, some just smile, some laugh when I show them my photo afterwards. The everyday lives of people can be so extraordinary to someone from out of town.
The fishing village we went to also had a dry dock, where boats were being repaired. I've never been to a shipyard before. They are fascinating places. The noise is wonderful - hammers beating out rhythms on wood, the sparkle and fizz of soldering irons, the splash of paint. Just wonderful.
If you ever get the chance to visit this superb country, go for it. You won't regret it.