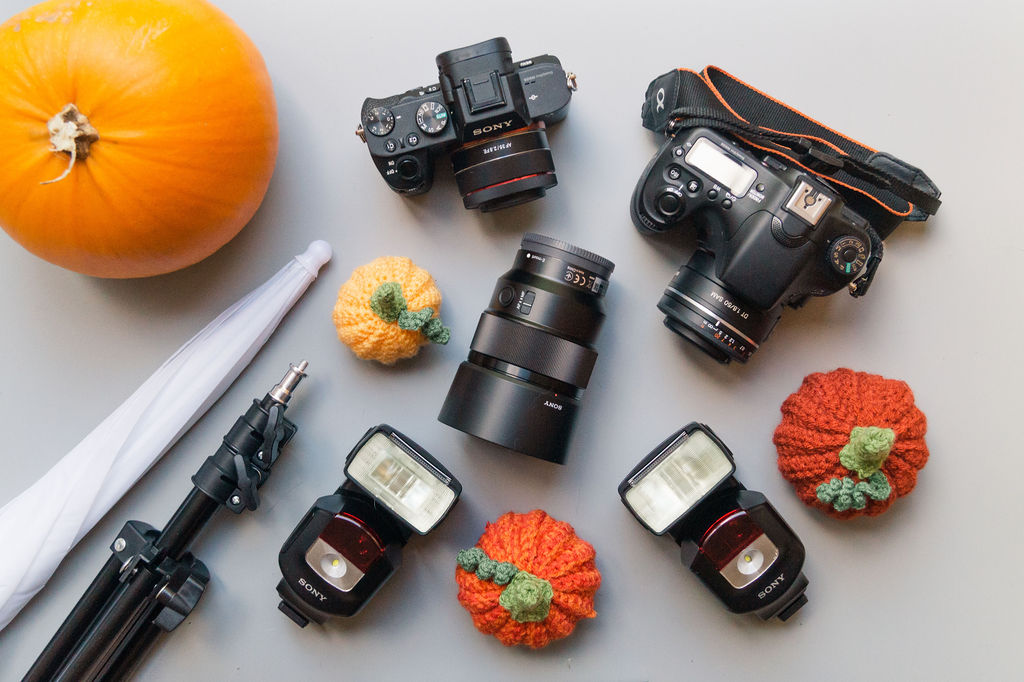 I know, I know, we've gone past the appropriate time for pumpkins! I took these photos just after I got my new camera, which was just before Halloween, when the pumpkins were totally appropriate! Then, Amber came down with a vomiting bug, took us all down with her, and to be honest, things are only just back to normal. It's been a rather hectic few weeks!

So, just ignore the pumpkins for now please!

I thought that since i've purchased a completely fabulous new camera recently, that you might be curious as to what is in my kit bag for weddings.

The top photo shows everything I carry with me on a wedding day, along with ALL of the spare batteries, SD cards and snacks... minus the crochet pumpkins! The kit even includes the grey background that everything is sitting on (I also have a white one), which is perfect for flat lays of wedding details - flowers, shoes, rings, etc.

So, what exactly do we have here?

My main camera, which I got a few weeks ago is the Sony A7ii. It's wonderful. I love, love, LOVE it. The photo quality is so wonderful when paired with a prime lens. The lens in the photo below is a 35mm. This is the lens I use for wide angle shots, such as the building and surrounding area where the wedding is taking place, or the reception room set up, or for large group shots, or for bride and groom photos where there is a fabulous sweeping landscape backdrop.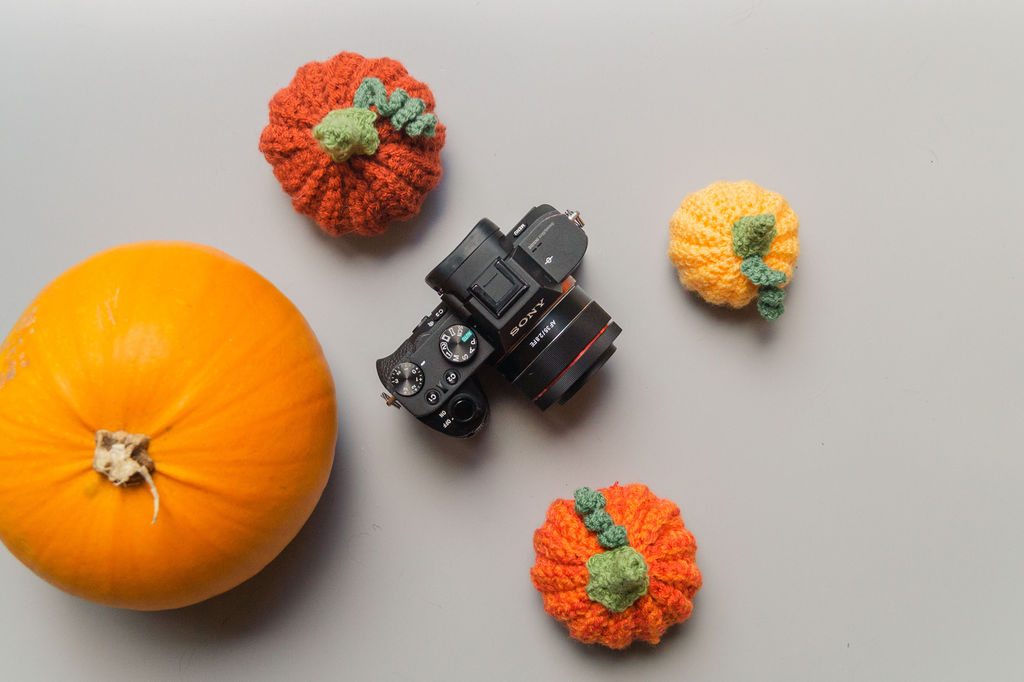 Next up is the same camera, but another new lens. This one is an 85mm Sony prime lens. It's wonderful. My new favourite! This is the one I use as much as humanly possible, because I just love the background blur it gives. This is definitely my choice of lens for bride and groom portraits, and for smaller family groups.

This is most likely the one you will see me with at engagement shoots, and family shoots too. It just takes such gorgeous photos.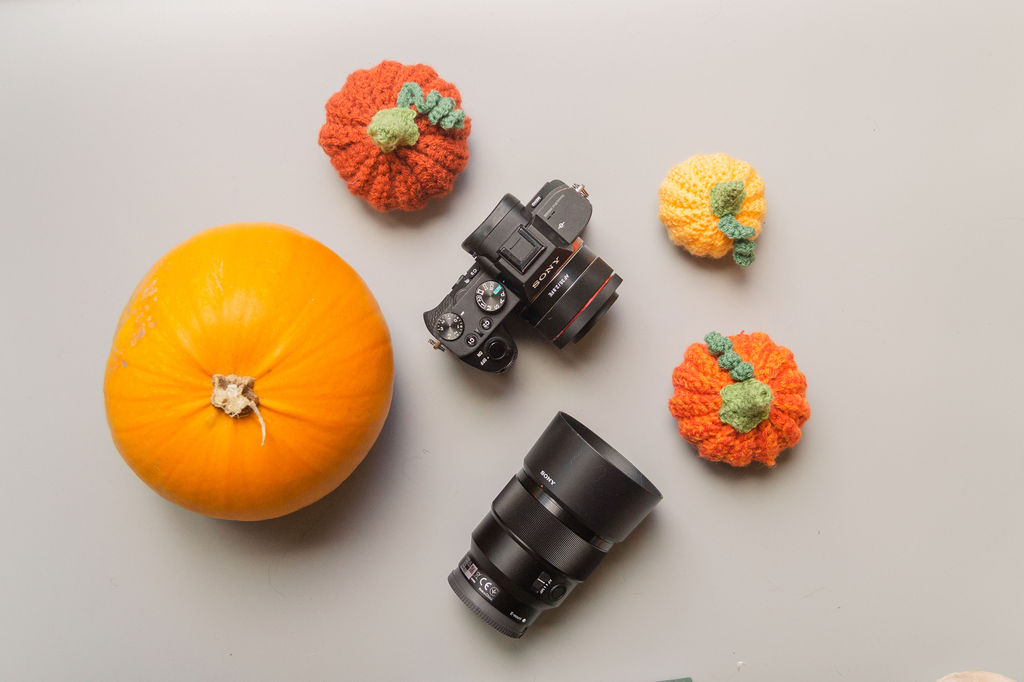 This next photo is of my Sony A68 DSLR, which was, up until recently, my main camera. Now, it is my second camera, and I use it with a 50mm Sony lens, which is a good all round lens, especially great for close up detail shots, or family formal portraits. It's quite a small camera, but looks HUGE compared to my lovely new A7ii.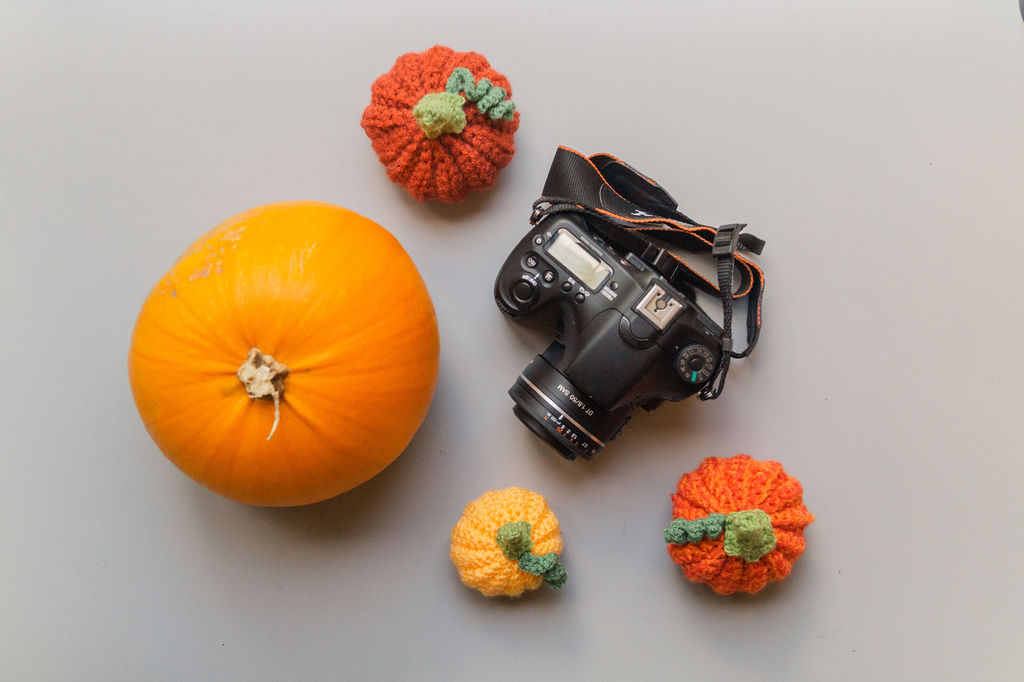 This next photo shows my lighting equipment.

I like to use natural light as much as possible, but sometimes, especially during winter weddings when it gets dark really early, you just need to use flash.

I have two flashes, which are exactly the same - both Sony F43Ms. One, I use as an off camera flash, sat on a stand, with the white umbrella. The umbrella acts as a diffuser to soften the light, so that your photos look a bit more natural and so that the colour is a bit more true to life, rather than looking 'flashy'. The second flash sits on top of my camera. Both fire at the same time, and it gives a nice even, soft glow of light. Beautiful.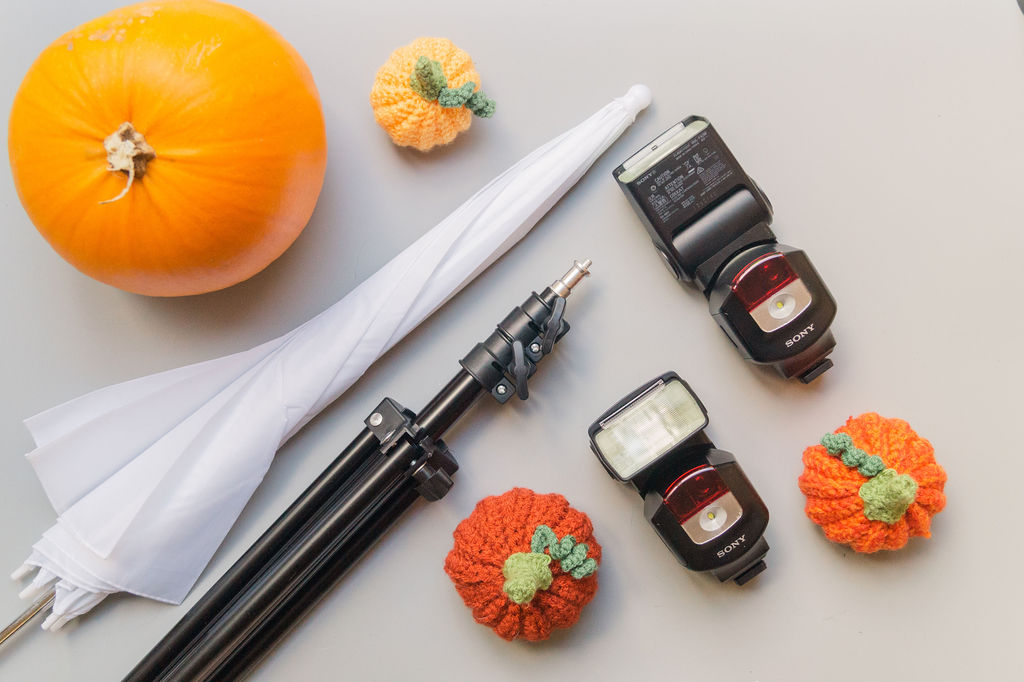 And that's it really. You don't need a huge amount of kit to take fabulous photos, you just need to choose what you use very carefully, so that everything has a purpose. 2 cameras, 3 lenses, 2 flashes, a flash stand and an umbrella, and for the purposes of this 'behind the scenes' photo, 1 fluffy white cat called Snowball!